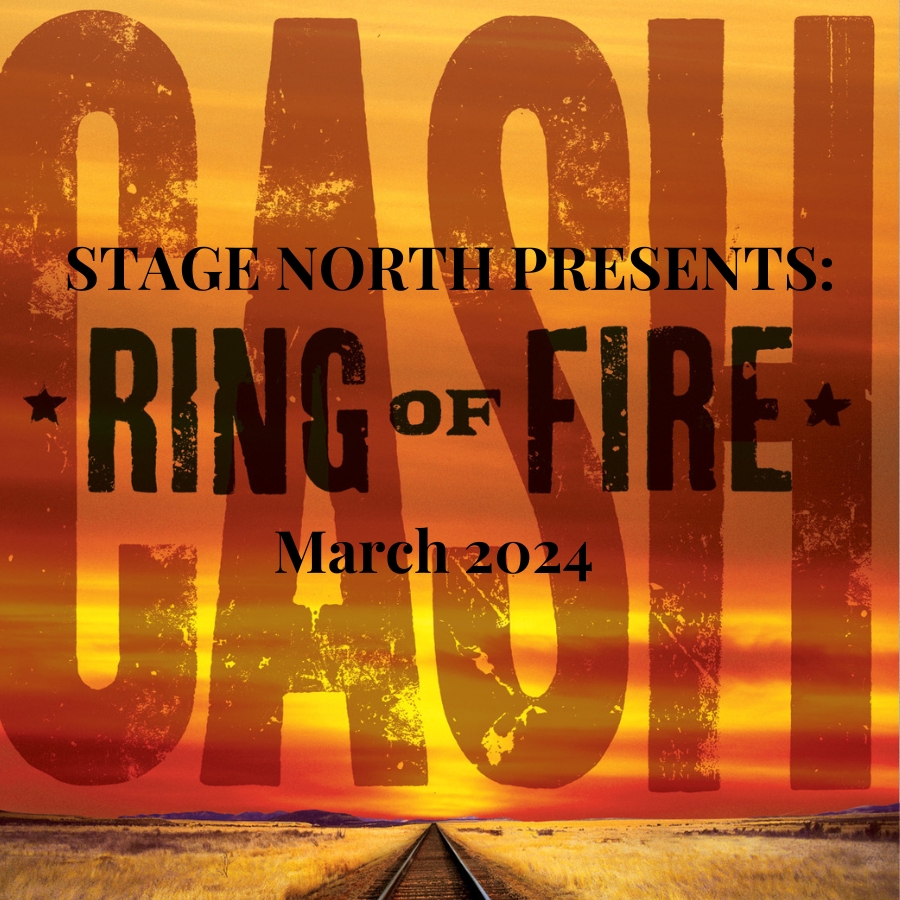 The Music & Story of Johnny Cash
North Peace Cultural Centre
Directed By: Blair Scott
Created By: Richard Maltby, Jr.
Conceived By: Bill Meade
From the songbook of Johnny Cash comes this unique musical about love and faith, struggle and success, rowdiness and redemption, and the healing power of home and family.
More than two dozen classic hits—including "I Walk The Line," "A Boy Named Sue," "Folsom Prison Blues," and the title tune—performed by a multi-talented cast, paint a musical portrait of The Man in Black that promises to be a foot-stompin', crowd-pleasin' salute to a unique musical legend! Though he is never impersonated, Johnny Cash's remarkable life story is told through his music, in a concert that will both move and exhilarate!
More Upcoming Shows @ Stage North!